MARCO BIANCHINI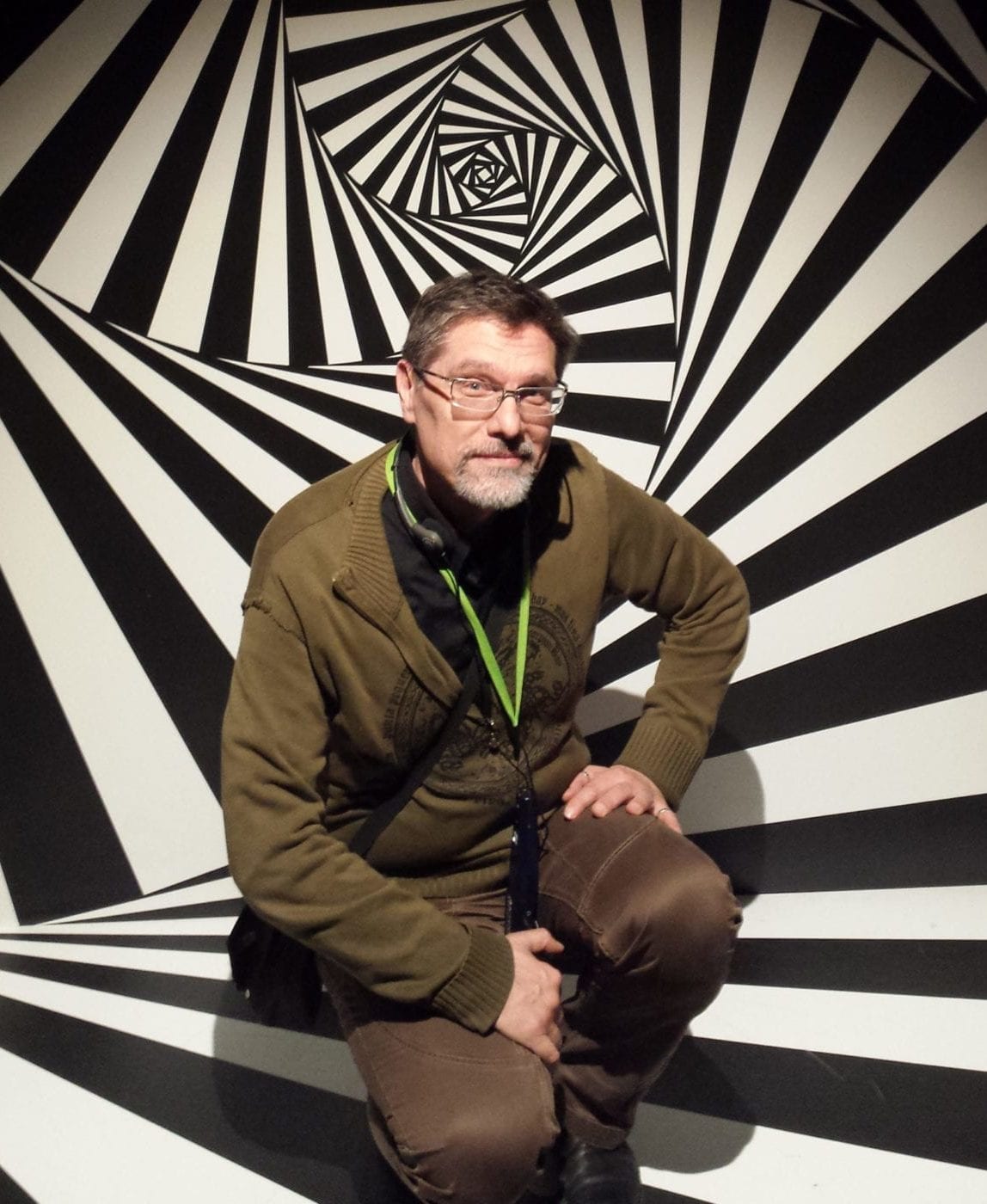 Marco Bianchini was born in Arezzo in 1958. At the beginning His style was inspired mainly by American comics designers; Burne Hogart and Alex Raymond had a particular influence on him. 
From 1977 to 1979 Bianchini attended a course in advertising graphics at ENALC (national body for the training of trade workers) where he graduated with full marks. From 1978 to 1980 his drawings were published in some Arezzo magazines, such as MazzaFrusto, Commercio e Turismo Toscano, Automobilismo Aretino, as well as in the newspaper La Nazione in Florence.
In 1980, Marco Bianchini produced science fiction illustrations for the magazines Dimensione Cosmica, Fanzine, and for Edizioni Fanucci. At the same time he illustrated the covers of the foreign magazines Solaris (Canada), Science Fiction Review (USA), Science Fiction Review (Australia). The same year he made his debut in the comics with the Edifumetto publishing house, also making the last six episodes of the Wallestain series. Parallel to his comics activity, he devoted himself to advertising, working for Toscana Motori, La Nazione, Pirelli, Fontemura and Teleonda.
In 1982 he collaborated with Boy Music published by Rizzoli, until the Araldo Editions entrusted him with the graphic creation of Kerry the Trapper based on texts by Tiziano Sclavi. In 2008 the BD publishing house published all the episodes written by Tiziano Sclavi in two volumes.
In 1984 Bianchini collaborated with Fox Trott magazine for which he designed the character Captain Gemma.
In 1985, after the Kerry the Trapper series, he worked on "Mister No" series for the Cepim publishing house, today Sergio Bonelli Editore. He continued to draw these stories until the character closed in 2005. In the same year he realized a story of Tex. (Tex n.576-577-578)
In 1992 Bianchini founded the Tuscan branch of the International School of Comics in Florence which he left in 2017 to found the SIGN Academy, an important reference in artistic training. 
In 2004 he published with Pavesio the first volume of the 3-volume saga of Termite Bianca, released simultaneously in Italy and in France. Series of which 3 comic volumes, 2 volumes of national and international tributes and the Making of have been produced to date. In 2017 the Cosmo publishing house proposed all 3 volumes on newsstands. In 2019 the fourth volume released with the Scarabeo.
In 2009 Bianchini made a story of Dylan Dog on texts by Gualdoni published in Dylan Dog Gigante n.20.
From 2011 to 2014 he produced two comic books in a medieval setting entitled Francois sans Nom, for the Quadrant publishing house.
In 2014 he worked on the story "Factor Z" for the series Le Storie of Sergio Bonelli Editore. 
Since 2015/16 he has collaborated with the French publishing house Glenat creating 2 fantasy volumes entitled 999 A Rien du toute and 1 volume entitled Les Vin D'orient of the Vinifera series. 
Bianchini is currently collaborating with Glenat and Delcourt on the creation of another 2 historical volumes.