NICOLA GENZIANELLA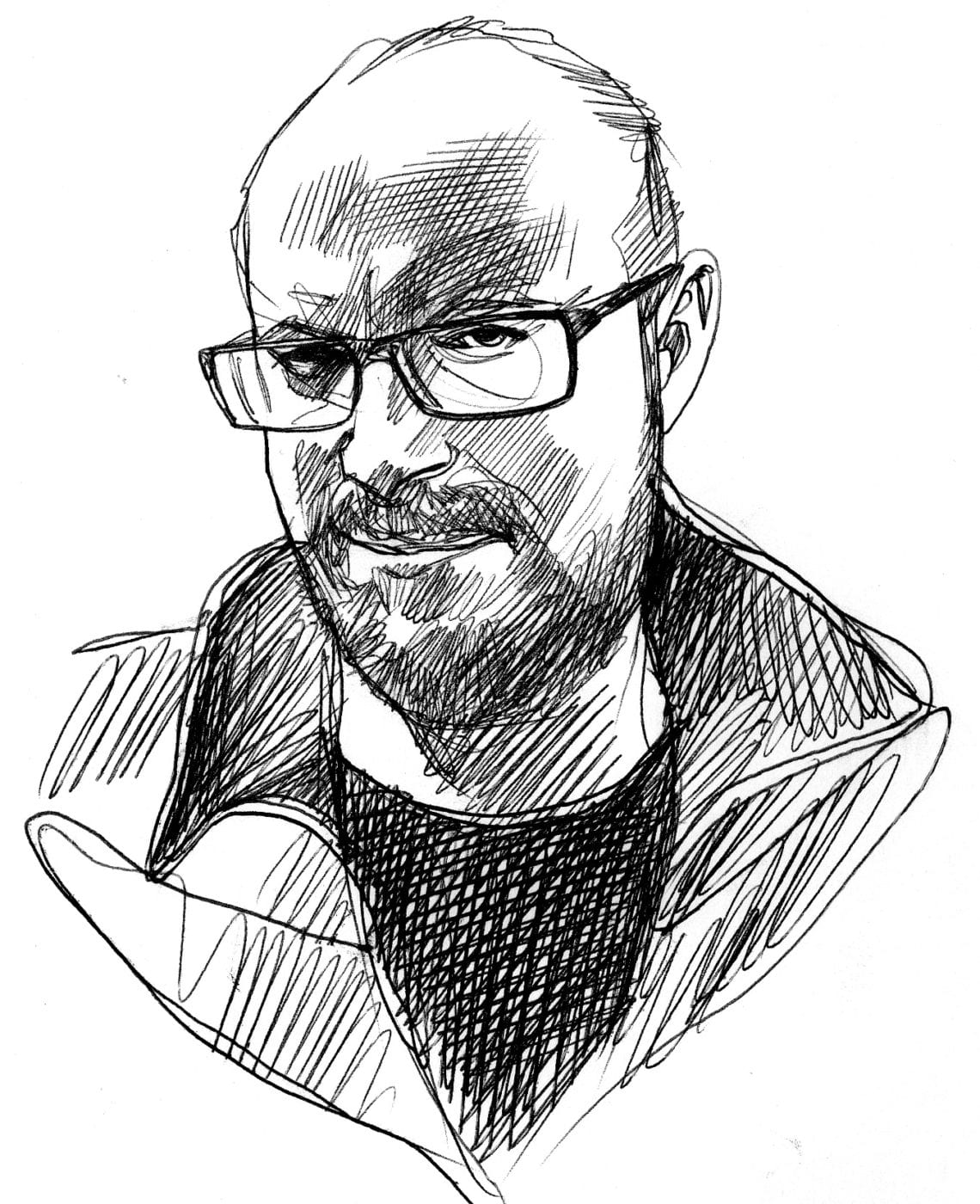 Nicola Genzianella was born in Milan on 15 January 1967 and graduated from the School of Comics of Milan in 1989.
After several experiences in the advertising industry and with various Italian publishers (Universo, De Agostini, Xenia, and Sergio Bonelli Editore), in 1998 he started working for the Italian comics magazine "Il Giornalino" (published by Edizioni San Paolo), drawing the JOBHEL series, which was followed by the graphic-novel biographies of JOHN XXIII and SAN VALENTINO along with a graphic novel on the history of the MODERN OLYMPICS.

In 1998, he returned to Sergio Bonelli Editore on the pages of the newborn Dampyr, a series he still works for today. In 2006 he teamed up with the Belgian publisher DUPUIS for which he drew the second volume of the BUNKER series, published in January 2008, which has been followed by another 4 volumes, the last of which was published in June 2012.

With the author Pietro Gandolfi he created the self-produced series THE NOISE in collaboration with the cultural association ORA PRO COMICS of Piacenza.

In 2107, he drew the "WILLIAM ADAMS: SAMURAI" series published the Belgian publisher Casterman and in the same year he drew the "NI TERRE NI MER" series by Olivier Megatone, again for the Belgian publisher DUPUIS .

He also drew the Dampyr special comic book published for the Lucca Comics 2018 convention entitled "THE HOLY COMING FROM IRELAND", written by Mauro Boselli. Also on Boselli's texts, he illustrated the double story THE GIRLS OF MAHOGANY HALL and THE CITY OF THE BLACK MAN for the DAMPYR series released in May and June 2019 respectively.

In 2018 with Simone Tansini, for the publisher 40GB editions of Piacenza, he created L'OMBRA DEL DUCA, a graphic novel that revisits, in a new and original key, the work of Verdi's RIGOLETTO; a second volume coming soon will revisit Puccini's MADAMA BUTTERFLY.