WALTER TRONO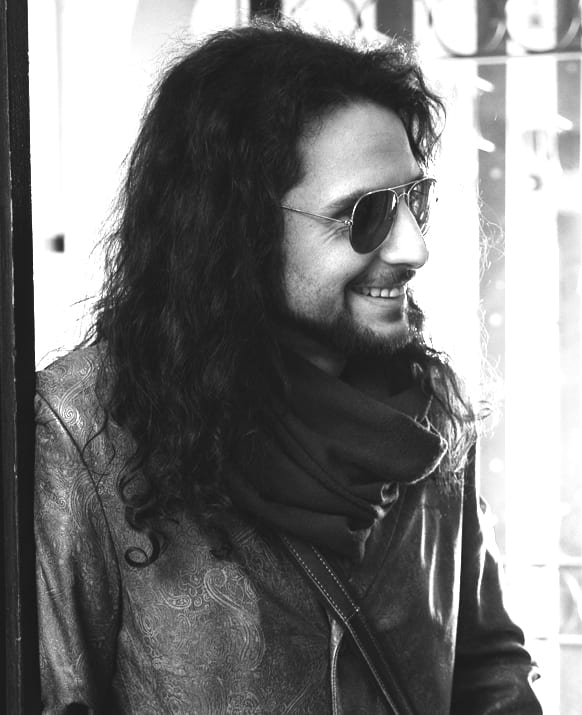 Walter Trono is a cartoonist, visual artist, tattoo artist and musician who lives and works in Puglia.
Since 2009, he has worked for different Italian and foreign publishing houses and companies (Star Comics, Editoriale Aurea, IDW Publishing, Wyrd Edizioni, Kimera Models) as an illustrator, inker and concept artist.
In 2016 Trono created his first authorial work, the dystopian comic miniseries called Testa o Croce, published by It Comics for the Italian and French market.
Since 2012 he has collaborated in the role of designer on the Dragonero and Zagor comics of Sergio Bonelli Editore.
In 2020, together with his partner Morgana Braghin, Walter Trono founded the Freak Studio Lab, a factory where the languages of graphic design, comics and tattoo are the pillars of an unconventional, elegant and whimsical communication. Currently, he is working on the pages of his first graphic novel, soon to be published by Poliniani Editoria & Design.
| Primo Piano A4 | Prezzo |
| --- | --- |
| Scala di grigi / Bianco e nero | 100 € |
| Colori | 200€ |
| Mezza Figura A4 | Prezzo |
| --- | --- |
| Scala di grigi / Bianco e nero | 180 € |
| Colore | 280 € |
| Figura Intera A3 | Prezzo |
| --- | --- |
| Scala di grigi / Bianco e nero | 300 € |
| Colore | 400 € |
| Fig. Intera + Sfondo A3 | Prezzo |
| --- | --- |
| Fig. Intera + Sfondo | 350 € |
| Colore | 450 € |