GIOVANNI FREGHIERI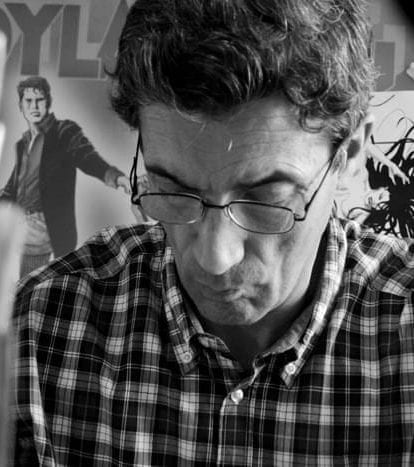 Giovanni Freghieri was born in Piacenza in 1950 and since childhood his passion has been drawing. He worked for a professional artist named Giancarlo Tenenti
Freghieri started his work as a drawing artist with the Universo publishing house and he designed single episodes and serials for Intrepido and Il Monello magazine.
He began to collaborate with Eura  publishing house drawing for Lanciostory and Skorpio magazine. 
In 1984 Giovanni Freghieri began to collaborate with Sergio Bonelli publishing house and, together with  the screenwriter Gino D'Antonio, he made Bella and Bronco's stories. In 1986 he worked for Comic Art  publishing house in the Eternauta magazine with Rolls Royce's story with texts by Alberto Ongaro.
In 1982 he graphically created the character of Martin Mystère by Alfredo Castelli and of which he is still the owner and cover designer of the series. 
For Sergio Bonelli Editore, Giovanni Freghieri joined the group of designers of Martin Mystére and specially Dylan Dog of which he is one of the most famous designers.
He made all the cross-over stories between the Detective of the Impossible and the Investigator of the Nightmare.
Freghieri is a very prolific author and he drew almost all of Bonelli's characters.
Giovanni Freghieri is also a photographer and in his tables you can glimpse the classical artistic research that is perpetuated through the technical innovations brought about by photography and cinema